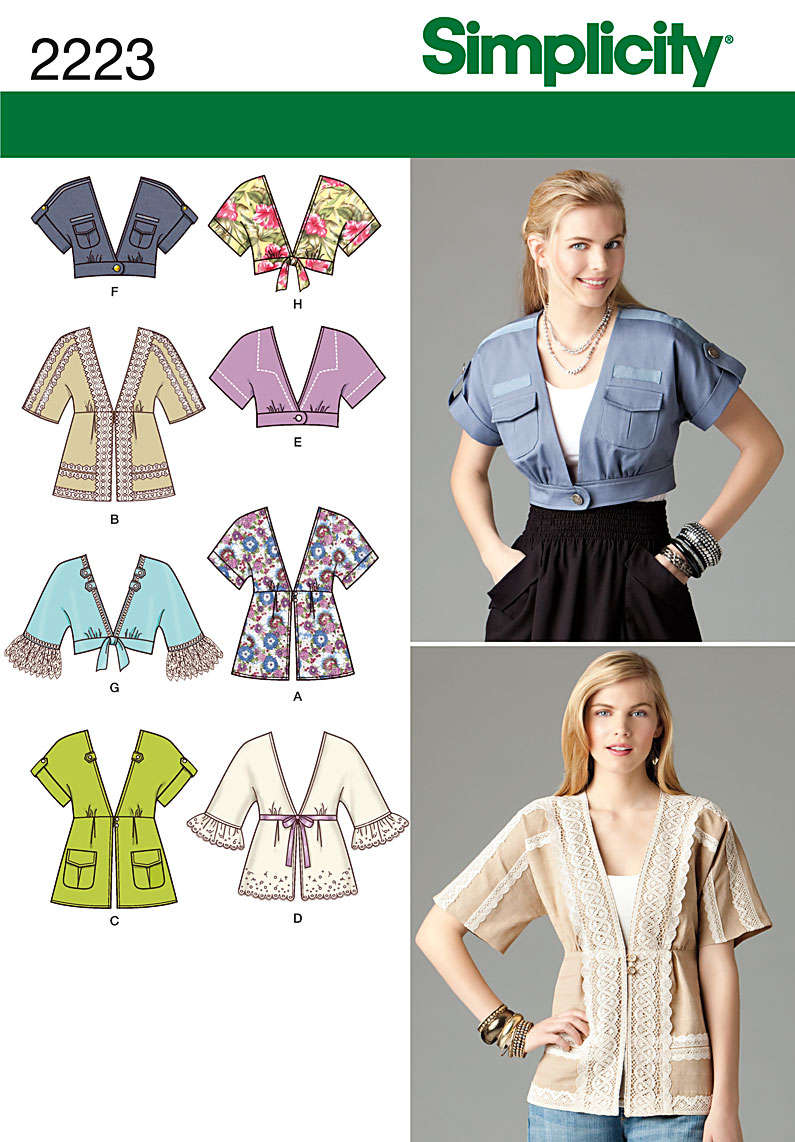 I've had this floral blue fabric for about 6 years now because I was saving it for I don't know what. Well, I finally decided to dig it out of my stash and make something with it. I thought a lightweight overshirt sort of top would be nice for summer. I'm not sure what type of fabric it is, but it looks like chiffon and feels like cotton. It is see-through as well...and very soft.
I made view A in a size 8. It's a super comfortable top that can easily be dressed up or down.
Construction was super easy. I didn't make any changes besides gathering 2 inches on the sleeves and then securing the gathers with a button. I also added a button to the back tuck---but these are just aesthetic changes...nothing to do with fit. The fit of this top is not very flattering, but I don't really mind because the fabric I used is very flowy and sort of moves with me.
I probably won't make this top again, but I am overall satisfied with how it came out.